Aussie Solar World's primary activity is the supply & installation of Solar PV (Photovoltaic) systems for domestic & commercial application throughout Australia. We have a national network of solar specialists ready to set you up with Solar Power quickly & easily.
Aussie Solar World is an Australian company which is dedicated to spreading awareness of renewable energy and to making an excellent range of renewable energy resources accessible to Australian households & businesses alike.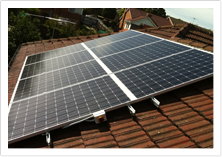 A fully certified Aussie Solar World installation team will undertake your solar installation using industry best practices. Installation teams are trained specifically in the installation of Aussie Solar World Power products over and above mandatory training through the Clean Energy Council.
All Aussie Solar World installation teams are qualified technicians with experience in compliant project installations to Australian Standards AS4777 & AS3000:2007
Always striving for the absolute best
Aussie Solar World always strives to offer the absolute best in value for quality of products & service. All Aussie Solar World Power products carry a minimum 5 year product warranty which is uniquely supported by an Australia wide network of technicians always at hand.
All Aussie Solar World Power modules are fully certified to Australian Standards AS NZS5033 & International Electrotechnical Commission (IEC) IEC61215 and IEC61730 safety standard certification & have gone through rigorous testing completed under IEC61215. All modules are also registered in the Business Council for Sustainable Energy (BCSE) Australia PV module database and are to BCSE certification
Aussie Solar World offers an industry leading 10 year installation warranty on all of our Solar PV installations.
Our Solar Specialists are ready and willing to provide you with a customised solar solution for your needs at an industry leading offer. Fill out our free online quote application form or call Aussie Solar World today on 1300 727 161.

Melbourne, Victoria, August 1, 2013
Australia's first true solar air conditioner
No longer is staying cool in the heat a luxury
Aussie Solar World releases Australia's first reverse cycle true solar PV inverter air conditioner.
"We have found a way to make the heat work to keep us cool"
Having the same consumption as running a light bulb, this air conditioner helps protect against ever increasing electricity costs. Harnessing the power of the sun, it provides relief from Australia's hot summers in a way that is affordable to every one.
"Electricity prices and Australia's summers are only going to keep getting hotter"
After a long period of time researching, Aussie Solar World found and designed a product that is environmentally friendly as well as helping consumers with their ever increasing living costs. This air conditioner combines the latest efficient reverse cycle, inverter technology with the ability to obtain its power from the sun. Being released well before the next spell of hot weather, now is the time to consider your comfort and the environment.
Aussie Solar World has been helping the community and the environment with quality solar products and service since 2011. Offering free measure and quotes as well as no interest ever funding, call us to find out how together we'll save the planet.